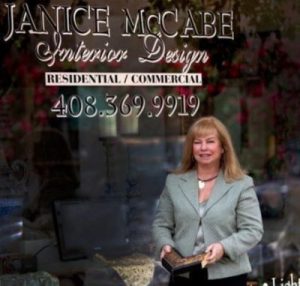 My design philosophy is to help clients develop their own style through my understanding of color, form, space, light and texture. A room that I design evolves from my client's personality and keeps in mind the function of each space. A room can develop from unique pieces that create an opulence or from a little whimsy that expresses a client's humor.
Conceptualization is the most important part of a project. I can be your consultant from blueprints forward, giving your project guaranteed success.
Enjoy the portfolios of my client work by clicking any of the photo galleries below. I look forward to working with you to bring your own unique style to life!
Photo Galleries
"We believe in long term design value, which we achieve by selecting quality pieces and through timeless design. We believe in creating beautiful rooms that reflect you, without sacrificing comfort or function." -Janice McCabe
Janice McCabe Interior Design – Los Gatos and Rocklin, California and Serving Most Areas of the US
Please contact us at (408) 369 – 9919 or e-mail at Janice@JaniceMcCabe.com